Digitally printed vinyl stickers that promote your products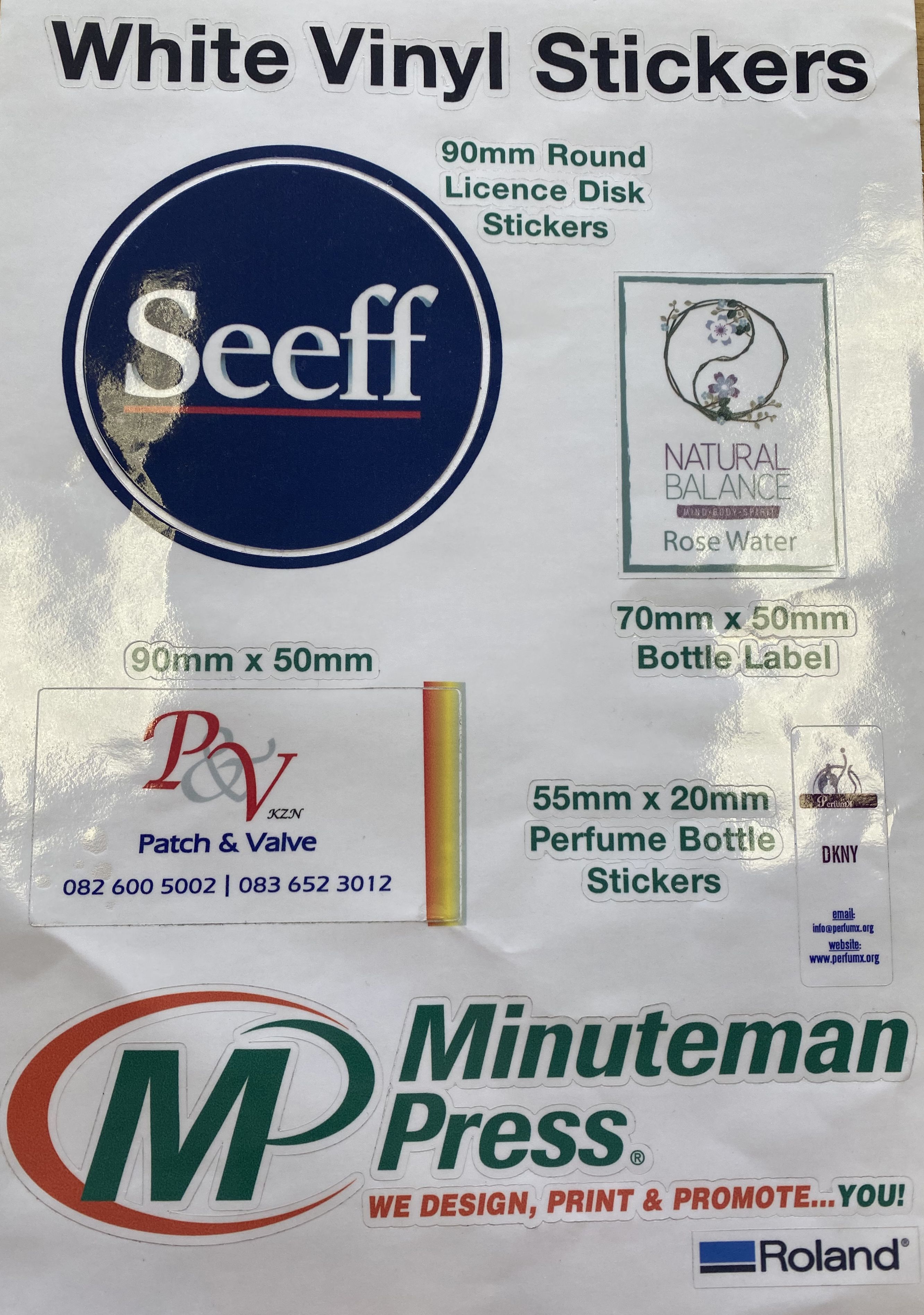 We offer vinyl stickers at a really affordable rate with turn around times averaging 2-3 working days, depending on the volumes required.
These are the most popular stickers we offer.
You can order any of these sets to Kickstart your business and begin selling your products.
300 x Round Vinyl Stickers 40mm
100 x Vinyl Stickers 90mm x 50mm    (Business card size)
50 x Round Vinyl License Disk Sticker 90mm    
50 x Vinyl Stickers 100mm x 100mm  
500 x Round Vinyl Stickers 30mm
We offer a special start up deal for any of the above per set for only R150 Including VAT (Excluding Design)
To get a quote or upload a file, please fill out the form.